We're growing and adapting to meet the needs of the local senior community, and we're doing it in style. With a hearty $90+ million investment, we're adding beautiful new independent living apartments, a new multi-purpose Arts & Education Center, an expanded Wellness Center, and revitalized and new dining venues and common spaces.
---
New Apartments
The Prairies will be home to 98 independent living apartments with 14 unique floor plans. We've cut no corners, using environmentally friendly building practices to create quality living spaces offering high ceilings, upscale appliances and technology, fully equipped kitchens, private balconies, and stunning mountain or courtyard views. And of course, we are pet friendly.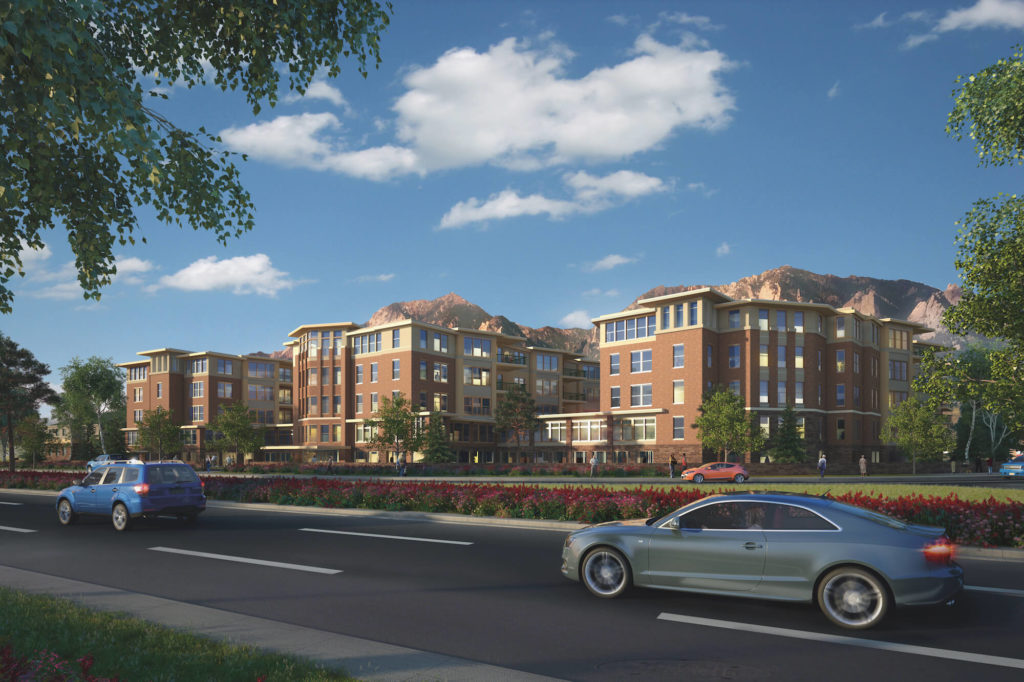 Arts and Education
To feed the soul and mind, arts and education have always been a major tenet here. With a lovely new Arts & Education Center, we can boost our lecture offerings, showcase resident or outside exhibits, host musical performances, and so much more.

Wellness Center
An expanded Wellness Center will allow us to offer more of what we already do well—healthy classes, informative clinics and programs to help residents stay fit. With views to boost any class or workout, residents will enjoy new, senior-friendly equipment coupled with guidance from our attentive staff.
Updated and Dining Venues
Taking full advantage of our majestic views, our dining venues are being redesigned to include a bistro café, a complete overhaul of our existing dining room, and an additional new dining room all led by our creative culinary team. Always a hub for socialization and nutritious meals, we're excited to take resident dining to the next level.
---
Learn More
While our new independent living apartments have been "pre-sold" to future residents, we have begun a waiting list. Call 720.562.4440 or email our sales and marketing team to learn more about this major renovation.