Frasier's sprawling 20-acre campus offers numerous holistic wellness programs, an extensive library, craft and woodworking shops, a plethora of vibrant and diverse clubs, and much more. A wide variety of residential living options promote independence, personal enrichment and memorable experiences for nearly 500 thriving residents. Set against the dramatic backdrop of the Rocky Mountains yet minutes away from downtown, our campus offers the best of both worlds: opportunities for outdoor adventures as well as social engagement with the beautiful community of Boulder, Colorado.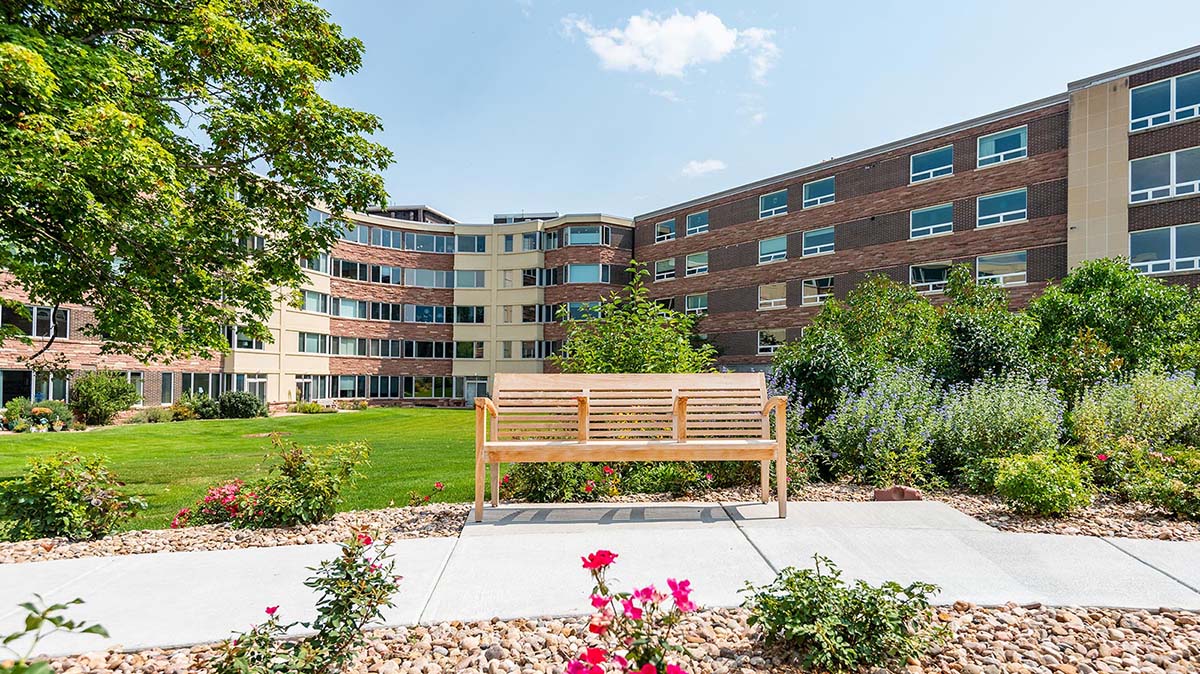 A stroll through our grounds will leave you enchanted thanks to panoramic views of the Flatirons as well as the entire Front Range. Our campus grounds connect with a local park and lake, offering refuge and tranquility whenever desired. We are situated in such an idyllic landscape that you will have no problem finding whatever brings you joy.
Downtown Boulder provides ready access to theater, the Pearl Streel Mall, lectures, symphony, ballet and other cultural programs – due in no small part to the University of Colorado and the renowned Colorado Chautauqua Association.
Clicking on the "Virtual Tour" button provides an immersive digital experience of our expansive 20-acre campus. Explore our meticulously designed spaces, lush landscapes, and state-of-the-art amenities from the comfort of your own device. This "tour" offers an overall glimpse into the vibrant lifestyle and comfortable accommodations we offer, allowing you to envision the enriching experience awaiting you or your loved ones.
The diverse life experiences of our residents allow us to provide you with comprehensive services like a state-of-the-art Wellness Center with an acupuncture clinic, aqua-therapy pool, full salon services, yoga and meditation classes. With our vibrant gardens, exclusive resident operated brewery, well-stocked library, and so much more, there's no shortage of events and activities to help you fulfill your passions.
From the moment you walk into Frasier, you'll catch the feeling. It's a welcoming, vibrant resident community that you have to experience. Stop by, take a tour and see for yourself. You will likely see a friend or two as you do.