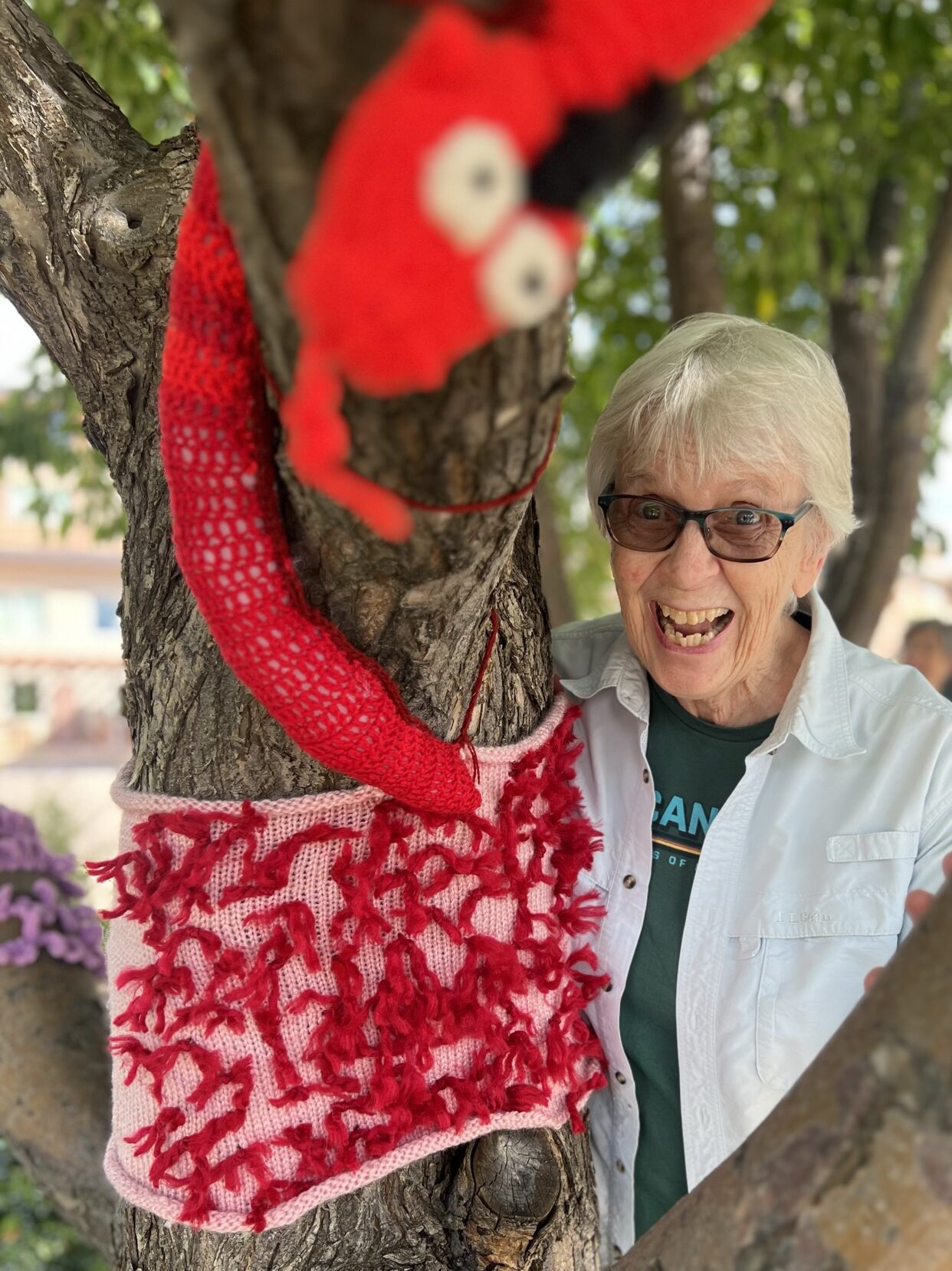 Frasier Residents Surprised by Yarn Bombing Street Art Display
In September, the entrance to Frasier got a temporary colorful makeover in the form of yarn bombing. In the wee hours of the morning, resident knitters added a splash of color and a touch of whimsy to the community entrance adorning trees, lamp posts, trash can lids, a bench, and bike racks with yarn artwork to the surprise and delight of residents and visitors.
For those who are not familiar with yarn bombing, it is a new and growing form of street art that began in the mid-2000s and consists of decorating objects such as fences, sign poles, or trees in pieces of knitted or crocheted items. Most forms of street art involve painting or chalk drawings that take time to wash off, but yarn bombing is easily attached and removed from surfaces.
The idea for this fun street art project came while Frasier residents and friends, Deborah Baumgold and Kay Forsythe, were looking at a book about yarn bombing. Kay serves as the Team Leader for Special Projects in the community's Public Areas Committee (PAC) which provides input about the artistic look at Frasier from the furniture to artwork throughout the common areas. The two decided to pitch the idea of yarn bombing the community to the Frasier leadership and the Public Areas Committee.
"We thought t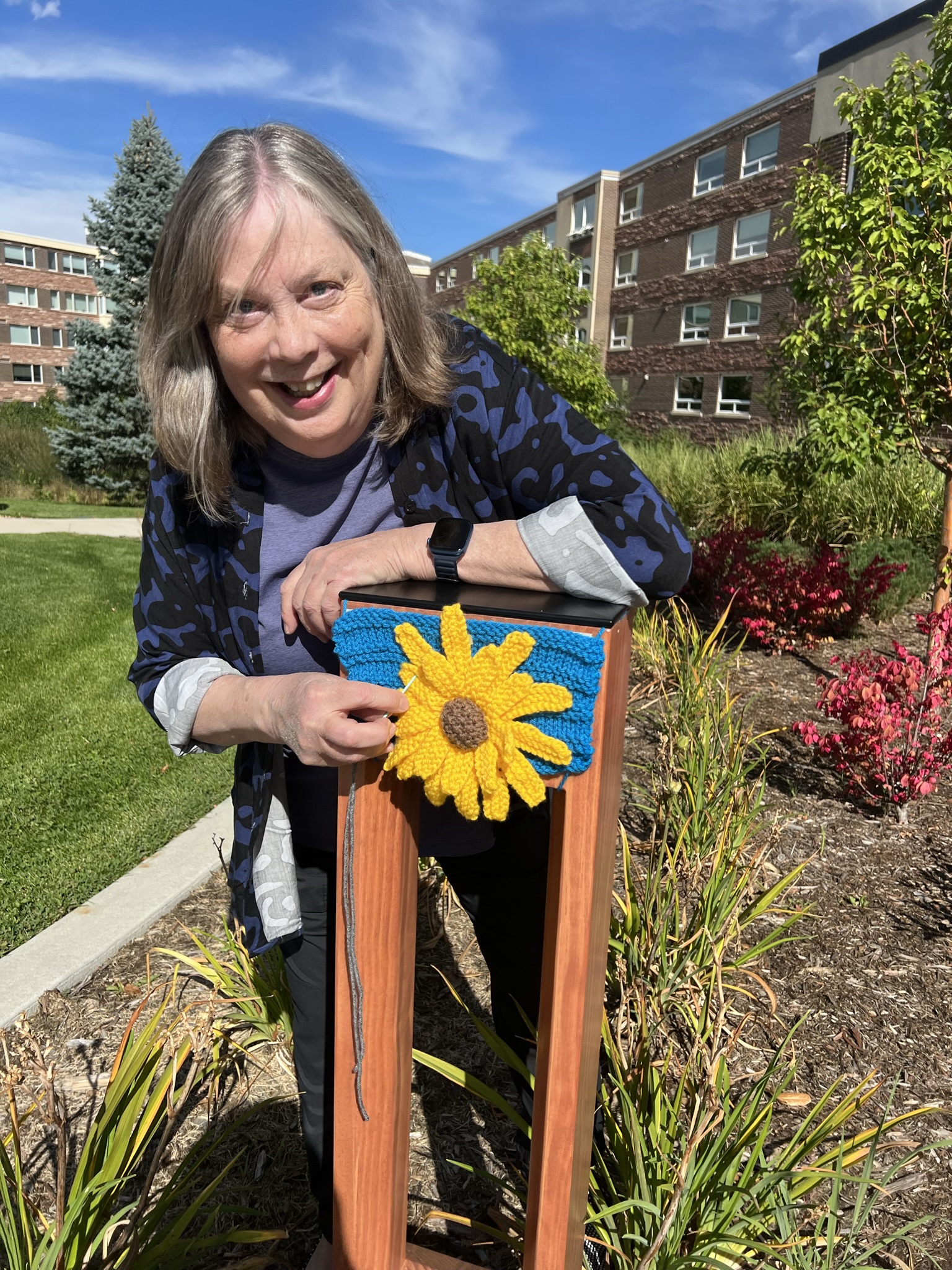 his could be a fun community project," Kay said. "When we presented our proposal to the leadership team they were very supportive. We kept the project a secret to surprise people."
 With the support of the Frasier leadership team and a small grant from the PAC, the secret project began. A total of 11 resident knitters began knitting for the project using acrylic wool that is sturdy enough to withstand weather events like rain and could easily be recycled.
"There's no particular theme except bright colors," Kay said. 
A lot of street art is created with a political or social message. While Frasier's display is largely for fun, the knitters did show their support for Ukraine in a war against a Russian invasion with pieces displaying the country's signature sunflowers against a blue background.
The yarn bombing display was put up early on a Sunday morning before most residents awoke to give them a pleasant surprise when they ventured out. It will remain up for several weeks. When it's taken down, each piece will be washed and reused, perhaps as recreated lap blankets for residents in the skilled nursing unit of the community.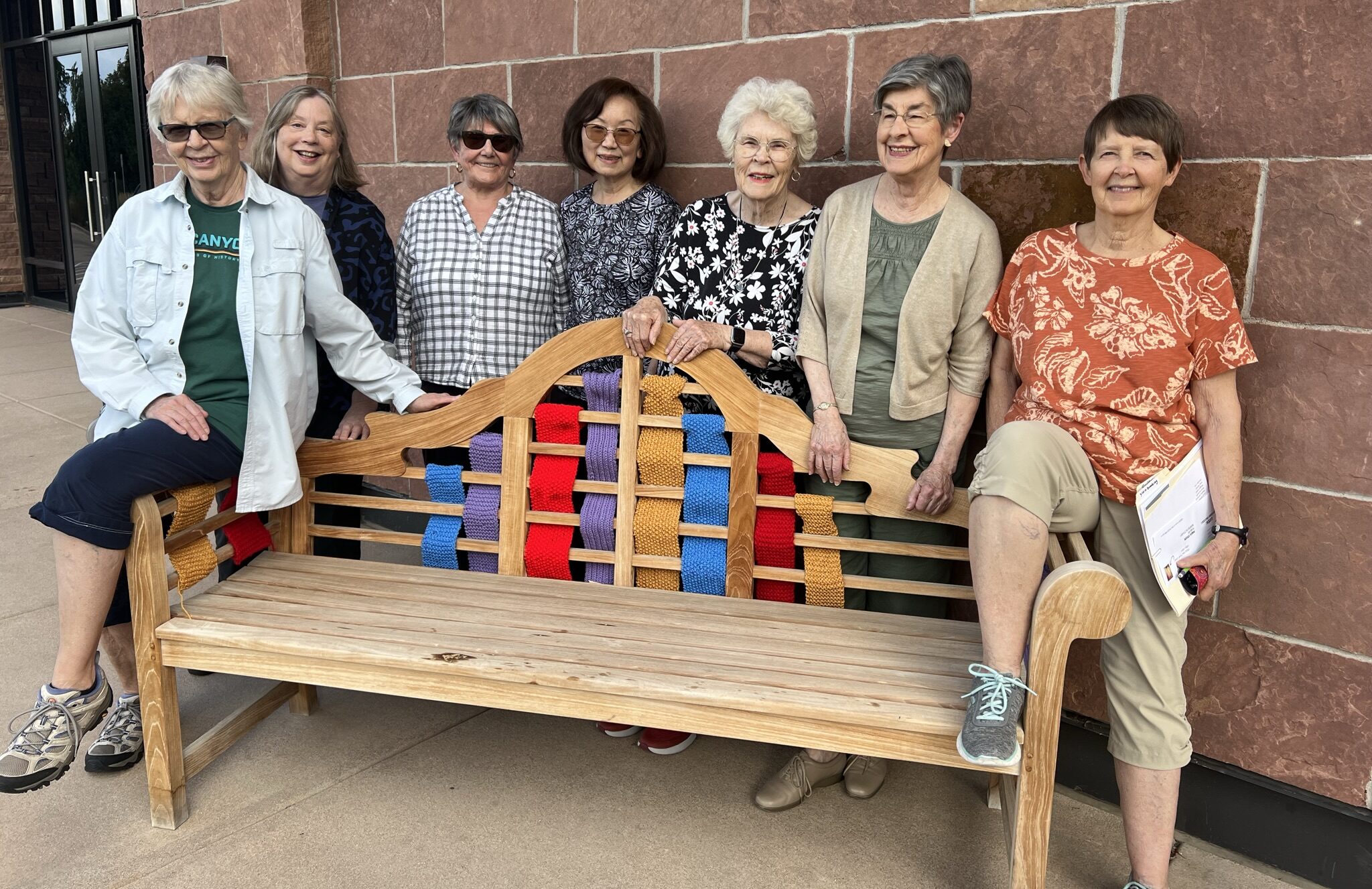 Since the project began, from the planning stages in June to the actual knitting throughout July and August, the group "Klandestine Knitters" has formed at Frasier, headed up by Deborah. In addition to Kay and Deborah, other knitters in the group include Charlotte Corbridge, Maxi Damberger, Barbara Farhar, Diana Forrest, Carol Gerlitz, Marth Gimenez, Ruth Sachnoff, Maggie Sobel, Judy Winkel, and Jennifer Yoh.
Frasier welcomes and supports residents' ideas to enhance the community while remaining true to their sustainability and conservation efforts. The yarn street art display knitted entirely by residents for residents, is another example of how Frasier is more than an apartment complex, but truly a home to older adults who are engaged in all aspects of community life. People are encouraged and supported to share ideas on how to enhance their surroundings and form social relationships and clubs with one another over shared interests.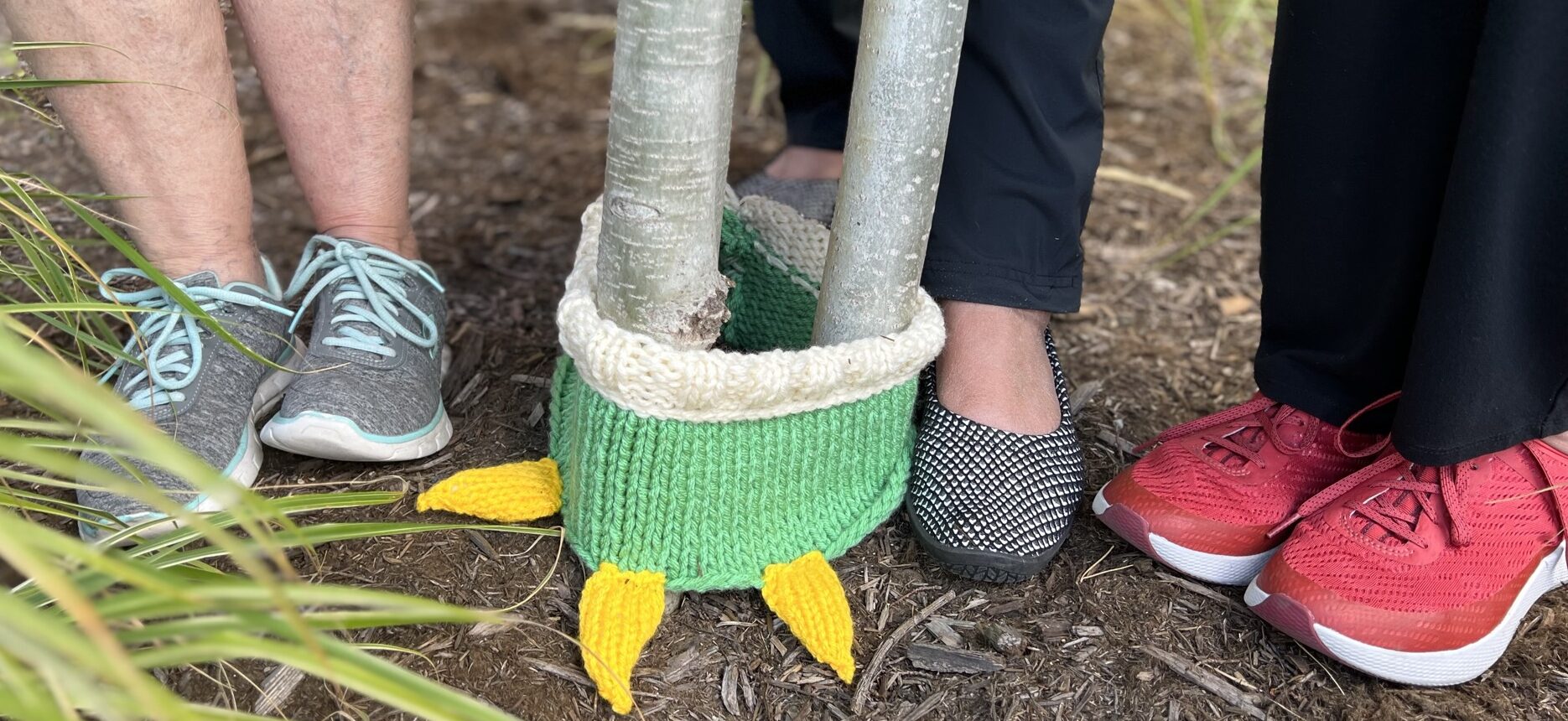 Frasier is an independent, not-for-profit mission-driven, Life Plan Community dedicated to helping seniors enjoy vibrant and fulfilling lives since 1960. Located in Boulder, CO, the 20-acre campus features independent living, assisted living, memory support, long-term care, skilled nursing, rehabilitation services, and a wellness center for nearly 500 residents.