How to Successfully Relocate to Care for Aging Loved Ones
by Hazel Bridges at Agingwellness.org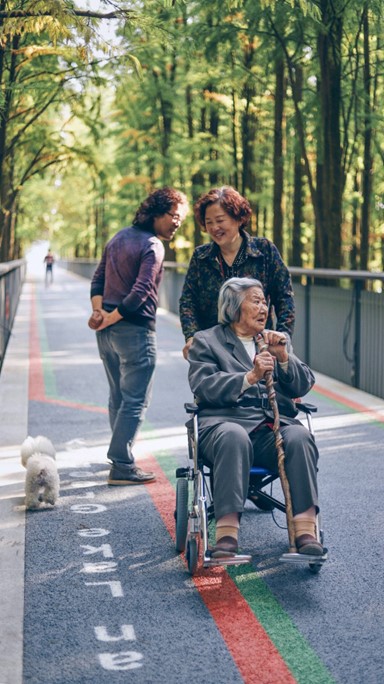 If you have an elderly adult loved one in your life, there may come a time when you feel it's important to relocate to be closer to them so you can manage their care and well-being. This situation could arise following a medical procedure (surgery, for example), a fall in the home, or a recent dementia or Alzheimer's diagnosis. Or, perhaps you're moving closer after the passing of your loved one's spouse or partner. Whatever the case may be, moving can be a big undertaking. Frasier shares the following advice to help you plan out your move to ensure it goes as smoothly as possible.
MAKING THE CALL
It can be hard to determine exactly when your loved one needs more help than they're currently getting. According to Aging Care, seniors can be fiercely independent and may downplay their needs or their health issues as a way to stay in their own homes as long as possible. However, if they're recently suffered an injury such as a fall, or they've recently undergone surgery that requires a lengthy recovery period, they may need some daily assistance in order to remain in their home.
Try to have open and honest conversations with them and ask about getting permission to speak to their medical care providers so you're always up-to-date on their health info. If a loved one has trouble performing activities of daily living, such as cleaning and bathing themselves, or eating and taking medication, it may be time to intervene. Even if they're still able to perform these actions, they may not be able to do things like drive to doctor's appointments, go grocery shopping, or attend church. Make sure you approach the situation from a place of care and concern; don't make any accusations or shame them. After all, this is a life-changing decision for everyone involved.
PREPARING TO MOVE
There are a lot of considerations when it comes to relocation. You'll need to prepare your own house for sale as well as decide what personal belongings to pack and take with you. You'll also need to find a new home. You may opt for something close to where your loved one is currently living, or in proximity to assisted-living facilities that might eventually be the best option for them. If you're planning to have your relative live with you, keep their specific needs in mind when looking at properties. You might search for homes already outfitted for elderly needs.
Moving under good circumstances can be stressful. Moving within a rushed timeframe to help your aging loved one is even more stressful. Remember to keep up with self-care during this process. Adding a full exercise routine may feel overwhelming, so focus on small steps like taking the stairs instead of the elevator to an appointment, drinking plenty of water, and swapping out some not-so-healthy snacks in your home for healthier ones. And encourage your loved one to do the same, as they are likely anxious about this transition, too.
FINANCING YOUR MOVE
You'll want to do some online research or connect with a professional real estate agent to explain what you're looking for in a property. You'll also want to have a budget in mind before you start shopping. Consider how much money you expect to get from the sale of your current house, if you're selling one, and get a feel for current home prices for the type of property you're looking for. Get pre-approved for a loan so you can move quickly when you find the right place. The pre-approval process helps you figure out how much you can borrow and what you need for a down payment. You'll also want to check your credit score to ensure there are no inaccuracies. If there are, address them right away so that the errors don't cause significant delays in your relocation plans.
LONG-TERM NEEDS
Once you're settled in, you can make a better estimation of the health and well-being of your loved one and help them make appropriate decisions moving forward. It may be time for them to downsize into a smaller, more manageable home, move into a retirement community, or consider assisted care or skilled nursing facilities if their health is deteriorating. This can be an emotional process, so proceed with love, grace, and compassion. Reassure your loved one that you're doing everything in your power to protect their well-being. Relocating to the area and being more readily available can help ease the process.
Frasier offers living options that help accommodate your independence and put your health and wellness at the forefront. Call (303) 499-4888 for more information.
Photo Credit: Raychan via Unsplash