We have one common goal: you! We provide therapy services for residents of Frasier and the greater Boulder area in our five-star skilled nursing facility and within our onsite outpatient clinic.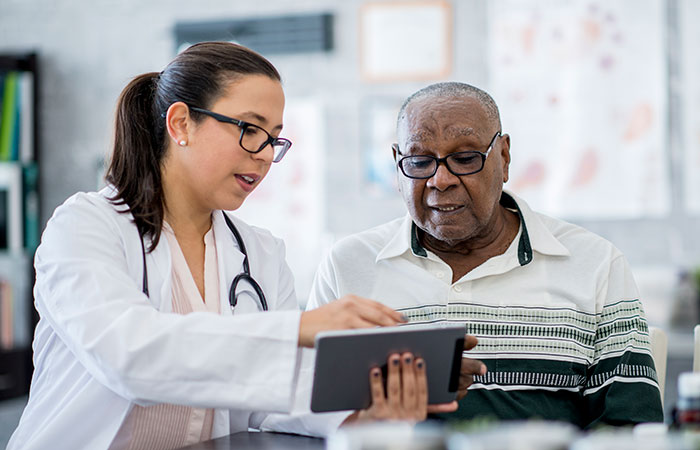 Our professional interdisciplinary team are here for you and your family to support your overall medical, health, and independence goals as part of the recovery from a multitude of conditions, including orthopedic, medical, neurologic, other illnesses in a sub-acute setting.
Therapy Services consist of:
Occupational Therapy designed to promote and improve quality of life through self-care, education, adaptive equipment fitting, home visits, and community reintegration.
Physical Therapy restores and maximizes mobility, balance, strength and safety related to personal needs and functional skills using a multitude of techniques and programs.
Speech Therapy is available to treat areas of speech, language, cognition, and voice to help one communicate with their environment. Speech therapy also treats dysphagia or swallow disorders.
Patient Needs Drive the Care Process
The collaborative approach of our therapy team involves education and training of the client and/or family about your condition and care needs as a part of the individualized plan of care and discharge planning process. We base everyone's goals on individual need and potential to achieve a customized, confident, compassionate experience, and positive results.
Care for spine and pelvis joints
Manual therapy
LSVT BIG®
LSVT LOUD®
Alzheimer's and dementia care
Pre and post-operative care
Aquatics therapy
Vestibular treatment
Low vision programs
Modalities
Orofacial myofunctional disorders
Aphasia
Cognitive-communication disorders
Dysphagia/swallow disorders
Language and voice disorders
Home safety assessments
Pain management
Fall prevention
We are here to help you navigate the healthcare system. Contact us first for insurance verification. To make an appointment for evaluation by one of our therapists, call 720.562.4337. You can also contact us online for more information.