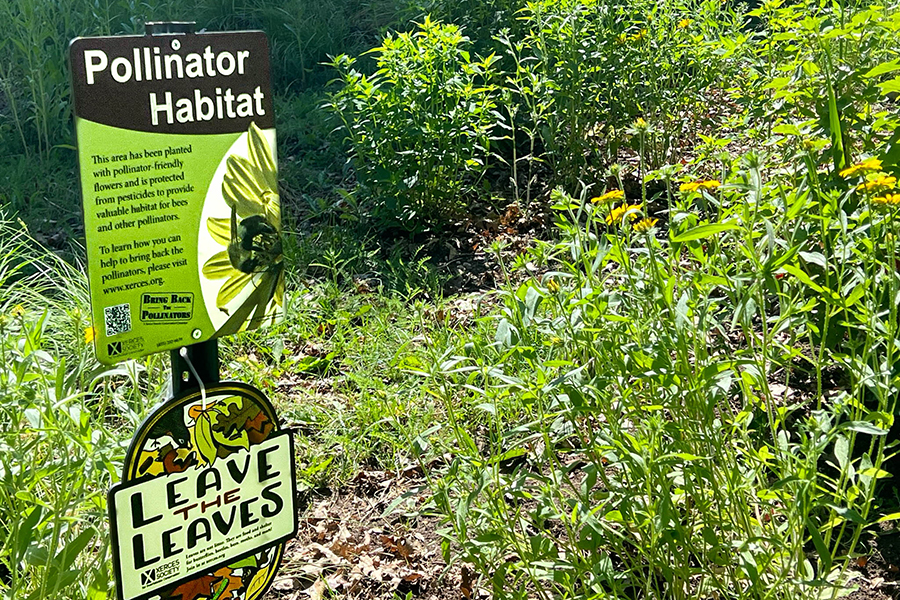 The Frasier community's commitment to conservation and sustainability was recently rewarded with a grant from the People and Pollinators Action Network, an organization that works across Colorado to promote sustainable land management practices, safeguard public health, and preserve biodiversity. The $1,200 grant was awarded to Frasier to support the senior living community's pollinator garden maintained by the Pollinator Pals, a dedicated group of resident volunteers who plant and maintain the garden.
"Frasier was the only retirement community that applied for the grant. Their program and efforts can serve as an example to similar communities for how they can start and maintain their own pollinator gardens," said Joyce Kennedy, PPAN's Executive Director.
Frasier residents created the community's first pollinator garden in honor of Earth Day 2021 with a ceremonial planting as part of Boulder's Pollinator Garden Project to help make the city a pollinator haven. Over 60 residents are part of the Pollinator Pals, growing native seedlings for the city project as well as adding more native and naturalized plants to the campus gardens. Thanks to the efforts of residents like Anne Bliss, Frasier was already a "Bee Safe" neighborhood, where participants pledge not to use Neonicotinoid pesticides on their gardens and lawns and do their best to plant pollinator-safe plants.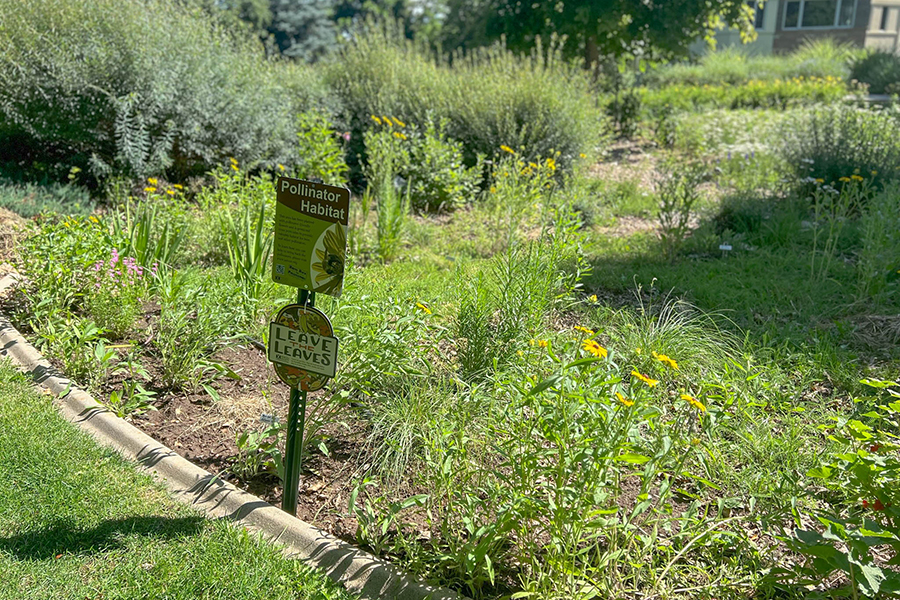 "The Pollinator Pals are dedicated to making Frasier one of the first institutional pollinator havens in Boulder," said Julie Soltis, Frasier's Director of Communications.
Funds for the grants awarded to organizations that help PPAN fulfill its mission come from the organization's Colorado Pollinator License Plate Fund and other designated donations. PPAN successfully lobbied for and helped pass the Colorado Pollinator License Plate bill in 2021 and is a recipient of donations for the special license plates. Those funds support vital pollinator conservation and advocacy programs across the state such as PPAN's Habitat Fund.
This is the first year the grants, ranging from $500 to $2,000, have been distributed. Frasier was one of 18 applicants, and due to the success of the program and the amount of funds collected so far, every organization that applied for a grant was awarded one. The Pollinator Pals are planning to use the funds they received for drip lines, gardening equipment, and more perennial native plants.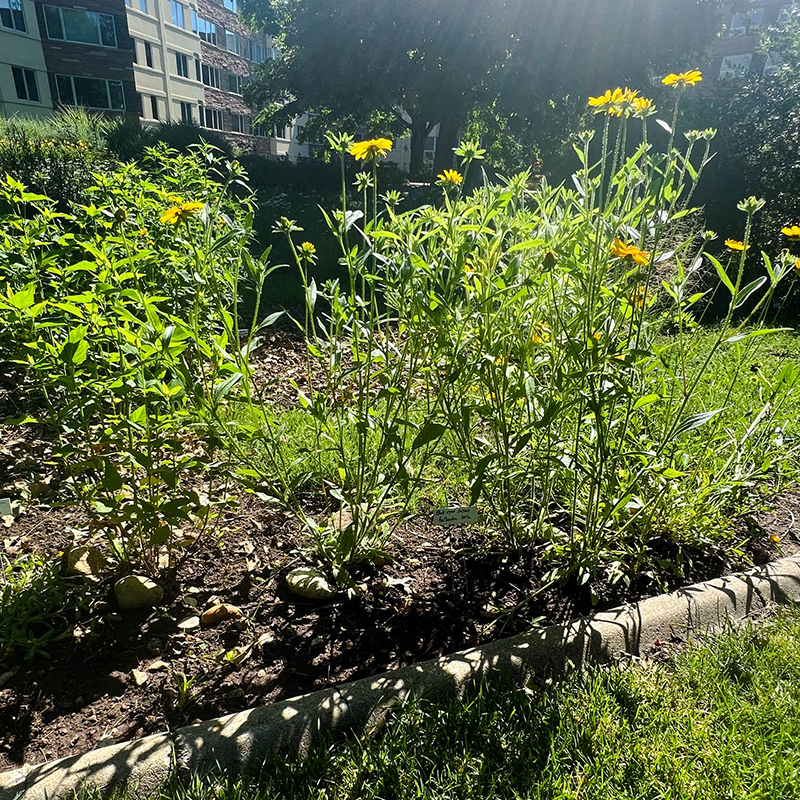 "I am involved with the pollinator garden because I grew up in Colorado and have been a gardener all my life. Without pollinators, such as bees, butterflies, moths, hummingbirds, and others, we will not have food…so pollinator gardens are very important for everyone. As a nonprofit, this is the kind of good work Frasier is doing along with community volunteers from the local Rotary Club and Girl Scouts. The pollinator garden joins other area gardens as part of and to foster the Boulder Pollinator Garden Project," said Frasier resident and Pollinator Pal, Anne Bliss.