As a resident-centered retirement community, our amenities reflect what residents desire: attractive grounds and gardens, community rooms that come to life each day, apartment features that support a relaxed lifestyle, and specialty programs and services that make life easy.
---
Apartment Features
Frasier's apartments are gracious, spacious and designed to support residents in living comfortably and safely. While we offer a variety of floor plans, typical apartment features include in-unit washer/dryers, modern kitchens with stainless-steel appliances, wonderful views, high-speed internet, climate control systems and many with patios.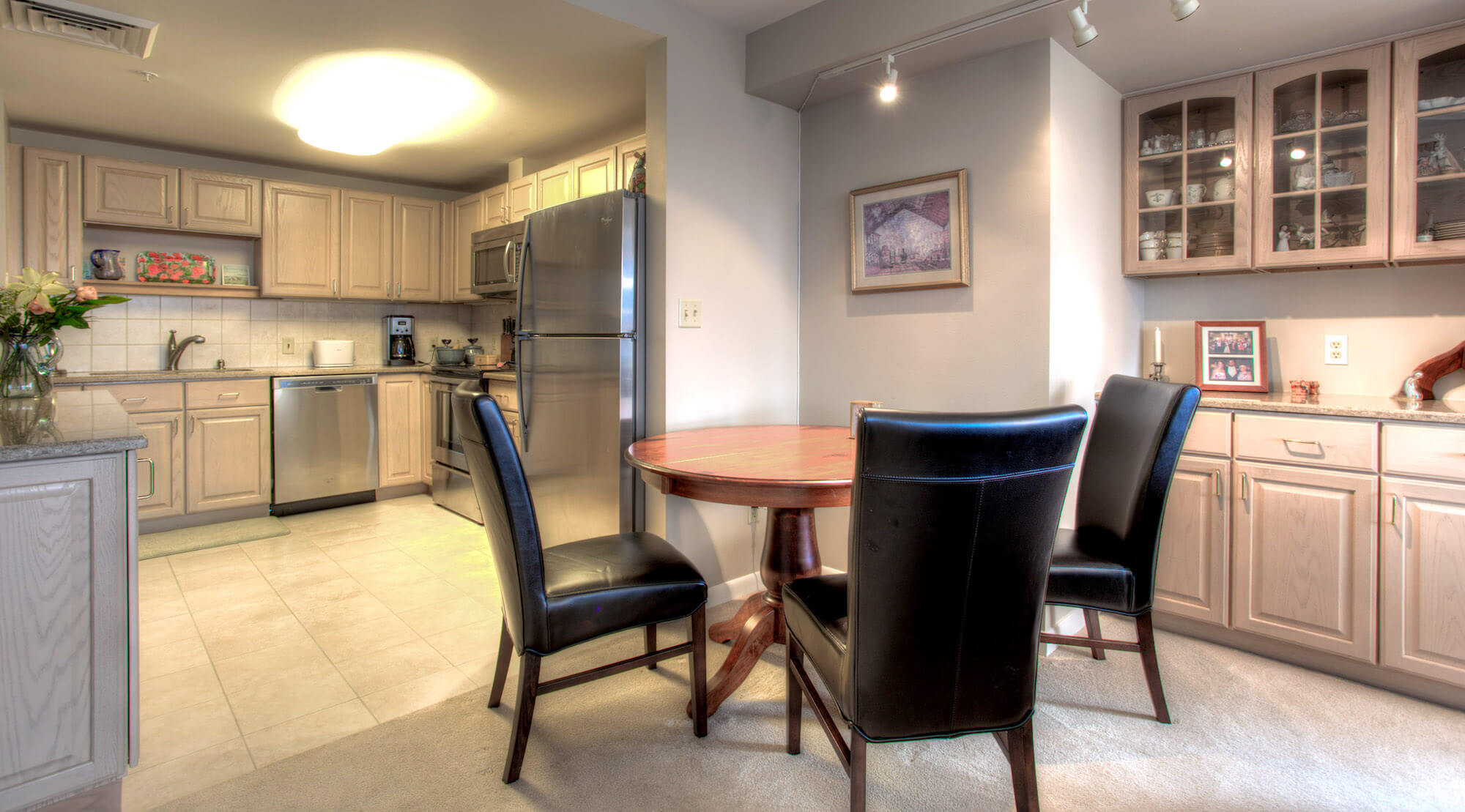 Community Features
Resident well-being is supported through many community features, including 13 resident elevators with emergency generators, underground parking, walkways around the community, wide hallways and leading technology to support safety, entertainment, communications, storage areas, concierge and transportation services.
Community Rooms
Frasier has multiple community rooms for hosting groups, events, religious activities, private gatherings and public exhibits. We also offer many rooms and spaces to simply relax in, like our extensive library, or billiards room. Additionally, with the construction of our Arts & Education Center, we will have more space and opportunities to host community events.

More Amenities and Services
We offer residents access to supportive amenities on our campus, including notary service, newspaper delivery, priority access to assisted living or skill nursing services, overnight guest rooms, meal plans, housekeeping, health clinics or on-campus facilities for medical visits.

---